Agenda
1 March 2023
16:00 - 18:00
Drift 21, 0.05 (Sweelinckzaal)
Seminar with Julie Deschepper: Weaponizing Cultures. Uses of Heritage during the War in Ukraine.  
Heritage is always an instrument. In times of war, it becomes a weapon. Its alteration or destruction, while possibly being collateral, incidental, or inadvertent, is often part of broader strategies: this is the case in the current war in Ukraine where a certain heritage is targeted, deliberately, by Russian forces. Heritage is used as a tool not only to control, conquer, and appropriate Ukrainian territory. Its destruction is also a direct way to punish the Ukrainian state, remove symbols of Ukrainian identity, and impact social cohesion. Therefore, my lecture will also give voices to Ukrainians, to understand how they have been dealing with their heritage and reacting to these attacks, beyond preservation. Heritage has indeed the power to create "protective images" and to be a solid base to think about reconstruction. Finally, I'll address the necessity to engage in a dialogue between heritage and memory studies to analyze the weaponization of history in times of conflict.
This lecture is conceived as a follow-up to Boris Noordenbos's recent presentation at the UFMS, in which he scrutinized the weaponization of the past and the conspiratorial memory work of Putinist propaganda during the current war in Ukraine. In this talk, I'll explore the material aspect of these (ab)uses of history and their translations on Ukrainian soil.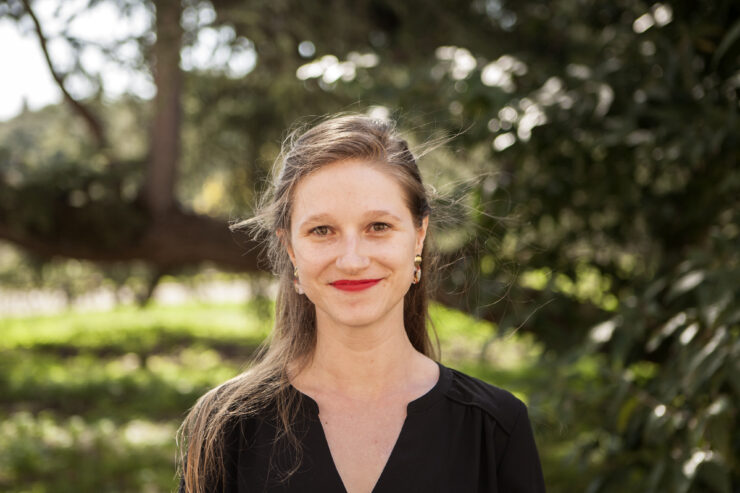 Bio: Julie Deschepper is an Assistant Professor in Heritage and Museum Studies at Utrecht University. Her research focuses on socialist material culture, especially architecture, monuments, and objects, with a specific interest in heritage theories, critical museology, and temporalities. Trained as a historian of Russia and in the broad field of heritage studies, she received her PhD from the National Institute of Oriental Languages and Civilizations in Paris (2019). Based on her dissertation, her first monograph Les temps du patrimoine. Une histoire matérielle de la Russie is expected in 2023 with CNRS Editions. It explores the heritagization processes of the Soviet built environment in Russia, a topic she already published on. Her postdoctoral research project explored the afterlives of Soviet objects in European museums, and she is now focusing on writing a global history of post-socialist iconoclasm. Prior to joining Utrecht University, she was a Scientific Assistant at the Kunsthistorisches Institut in Florenz, Max-Planck-Institute, an Adjunct Professor at the University of Bologna, and held a Max Weber Fellowship of the European University Institute. She is currently the co-coordinator of the Francophone Network of the Association of Critical Heritage Studies.