Agenda
8 June 2021
17:00 - 18:30
Online
Seminar with Sakiru Adebayo: Ethics and Transnationality of Memory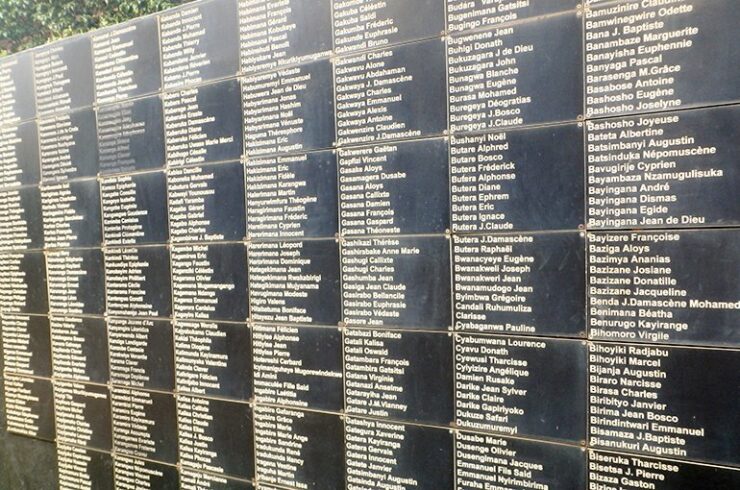 On June 8, Sakiru Adebayo will talk about ethics and transnationality of memory in the 'Rwanda: écrire par devoir de mémoire' project.
The "Rwanda: écrire par devoir de mémoire" project
For a period of time after the Rwandan genocide, there was some sort of silence among African intellectuals while, at the same time, the Western – especially the French – media mostly propagated the single story of African ethnic violence. This propelled the search for a distinctly African attempt to come to terms with this genocidal past which resulted in the "Rwanda: écrire par devoir de mémoire" project. The project brought a group of ten African writers from eight different countries to Kigali as part of the Fest'Africa project in 1998. While in Kigali, these writers were enjoined to reflect upon– and write an imaginative response to – the genocide and its aftermath. Nine published texts emerged out of this project: four novels, two travel narratives, two essays and a collection of poetry.
African transnational memory work
In this talk, Adebayo argues that while "Rwanda: écrire par devoir de mémoire" as a collective commemorative initiative may be vital to global memory, it is, more importantly, an African transnational memory work. This is not merely because all the writers involved are Africans, but specifically because of the way it frames Africa as a "community of memory" with a thick relationship. Hence, the project gravitates towards an African ethics of care, a philosophy of Ubuntu and a politics of mourning that produce lateral structures of solidarity among Africans.
Sakiru Adebayo
Adebayo is a postdoctoral fellow at the Wits Institute of Social and Economic Research (WISER) in Johannesburg, South Africa. He is currently working on a manuscript which investigates the politics and representations of memory in African fiction.
To register for this event, please send an e-mail to react@uu.nl.