News
Mnemonics Ninth Edition, Memory and Migration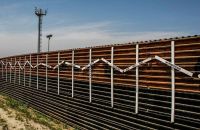 18-21 August, 2021, Sandbjerg Manor, Denmark
Due to the ongoing COVID 19 pandemic, the ninth edition of the Mnemonics summer school has been postponed. It will take place from 18 to 21 August 2021, at the historical Sandbjerg Manor in Southern Denmark.

The submission deadline has been extended to March 31, 2021.
Confirmed Keynote Speakers:
Michael Rothberg, University of California, Los Angeles
Tanja Thomas, University of Tübingen
Barbara Törnquist-Plewa, Lund University

Migration studies is an established field of academic research within the Humanities and Social Sciences, and migration has been identified as a key factor of "traveling memories" (Erll, 2011). But the intersection between memory studies and migration studies is still an emergent field. Volumes such as Memory and Migration (Creet and Kitzmann, 2011), History, Memory and Migration (Glynn and Kleist, 2012), and Memories on the Move (Palmberger and Tošić, 2016) stand out as broad introductions. The volume Migration, Memory and Diversity (Wilhelm, 2016) focuses specifically on Germany, while the Danish research project on "The Postmigrant Condition" has addressed a variety of art-forms that oppose current conceptions of migration and integration and searched for new ideas of citizenship beyond the nation-state (Petersen and Schramm, 2017). The Mnemonics 2020 summer school will explore further, both theoretically and through the study of particular cases, the interplay between migration and memory. It aims to expand and refine our conceptual and methodological tools for capturing this nexus by approaching our topic along three axes of inquiry:
Memories of Migration, i.e., the memories of migrants and of their travel and home cultures, the receiving countries' remembrance of migration processes, the (in)ability of migrants' cultural productions to transcend national and cultural borders, and the extent to which mediatized memories of forced or voluntary human movement in one context trigger and frame the recollection of migration processes in other contexts.
Memories for or against Migration, i.e., the way in which processes of remembering and forgetting give purpose, velocity, and direction to the movement of people, how memory and forgetting are implicated in fantasies and practices of settledness and non-migration, and the relevance of memory and forgetting for social, cultural, economic, political, and legal integration.
Migration of Memories, i.e., the intersection, dialogue, or conflict between different memory cultures in multicultural or postmigrant societies, the traversal of cultural borderlines that brings forth a hybridization of historical legacies, the travel and circulation of narratives, images, and models of remembrance, including the way in which migration brings disparate perceptions of the past into contact which each other.
We invite paper proposals from PhD students that contribute to any of these lines of inquiry or explore their points of intersection. We welcome contributions from across disciplines reflecting on the cultural, social, methodological, or ethical issues in this emerging field of research. Possible topics include, but are certainly not restricted to:
How do refugees, communities, and the media remember and forget the so-called migration crisis?
How do cultural memories influence the reception of migrants and other moving people?
How do the politics of memory and forgetting shape migration policies and migration decisions?
What affects and emotions inform and support the memories of migration?
What transcultural and transnational memories develop through moving experiences?
Do classic immigration and classic emigration countries sport specific memory regimes?
How does memory facilitate racism, and how can memory prevent the reproduction of racism?
What memories of migration make the most political and moral sense?
What new memory communities develop through migration processes?
What theoretical tools of memory studies – cosmopolitan, antagonistic, agonistic, transcultural, hybrid memories – are particularly useful to understand the interdependence of memory and migration? What new tools need to be developed?
What happens when memories migrate?
How and why do memories travel?
What factors facilitate or obstruct the transcultural circulation of memories?
Applications
Submissions are open to all doctoral students interested in memory studies. Half of the 24 available places are reserved for students affiliated with Mnemonics partner institutions.
If you wish to be considered for a place, you should send a 300-word abstract for a 15-minute paper (including title, name, and institutional affiliation), a description of your doctoral research project (one paragraph), and a short CV (max. 1 page) as a single Word or PDF document to mnemonics2020 [at] cas [dot] au [dot] dk.
Applications should be submitted by 31 March 2021, 11.00 p.m. (CET).Notification of acceptance: 15 April 2021. Deadline for submission of paper drafts: 31 July 2021.
For more information please consult the Mnemonics website.